The following projects are based on android app development. This list shows the latest innovative projects which can be built by students to develop hands-on experience in areas related to/ using android app development.
1. 5 Android Apps without coding
2. Voice Controlled Robot
In this project, you will build a Voice Controlled Robot that can be controlled through voice commands. You will also build an Android App which will understand your voice commands and control the Robot to perform specific tasks via Bluetooth.

3. Android App development using Android Studio
As most companies and products are going mobile first, the demand for android app developers is very high. This is only expected to increase as more advanced mobile phones come into the market and as people spend more and more time on mobiles. So learning how to build Android apps will keep you in a very good position from career perspective.

4. Coding Champion (Age 14+)
Your kid will learn the concepts of programming from very basics and develop multiple projects hands-on. Suitable for Age 14+ kids

5. Coding Champion Summer Camp (Age 14+)
Your kid will learn the concepts of android app development from very basics and develop different projects. Suitable for Age 14+ kids


6. Cell Phone Controlled Home Appliances
In today's world, Automation is one of the most trending topic for Research and Development. Through this project, you will develop a system that can control appliances we use every day like Fans, Lights, TV's etc. and with this system, you can switch those devices on and off with your Smart Phone and we can store those devices present status (either switched on or switched off) automatically into a remote cloud and we can access them into our mobile or Systems from anywhere from the world.
7. Voice Controlled Wheel Chair
Mostly Physically Handy-capped people always face trouble in moving from one place to another place. Through this project you are going to create a unique wheelchair which can be controlled with your own Voice Commands using an android app created by yourself.
8. Rubik's Cube Solver Robot
Rubik's cube is a puzzle which everybody cannot solve easily, a person needs to calculate and then twist the cube to match the colors of each side. How exciting would it be if a robot can solve a Rubik's cube? If a person is solving a Rubik's cube, then he checks the pattern of all the sides in the cube and calculates what should be the movement of the cube to match the colors of each side. This Rubik's cube solver robot does the same.
9. Android Application Development
Now a days mostly everyone is using the services of android but from different companies. But it is very important to know how those services are created, which platform they are using for building apps, games etc. Because it is not only important to have knowledge but this field is very interesting. Through this project you are going to learn how to create a working android app which can be used in real time application.
10. Surveillance Monitoring using Android Phone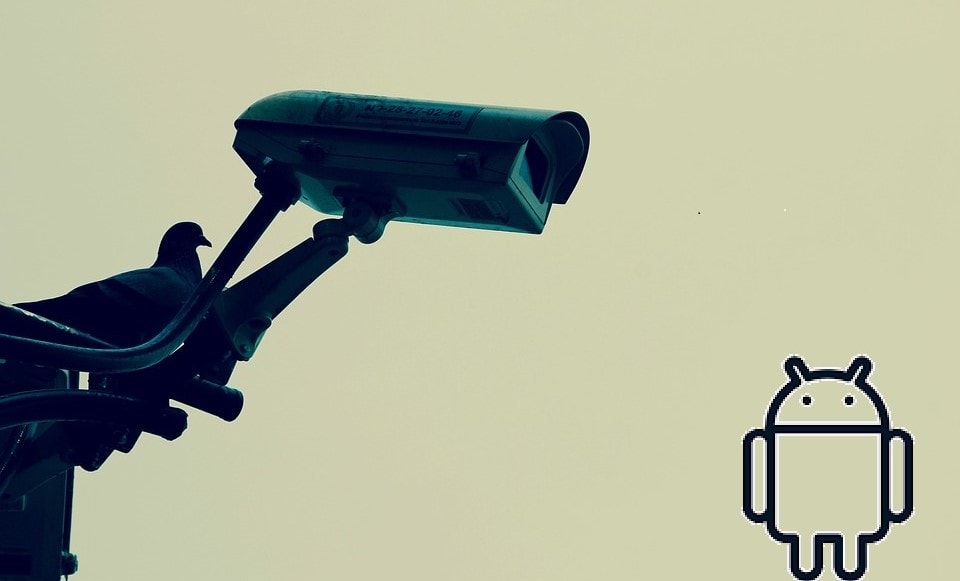 Wireless surveillance monitoring using Raspberry Pi is a project where you can monitor your home, office, or any other place through a web address or an Android app. You can take still images, watch live streaming and also record the videos.
11. Surveillance Robot
There are surveillance CCTV and other home automated devices that can show you the live video and can take images you can use the same technology to monitor from a remote place and also to control the surveillanc edevice through your phone. you can do this by fixing the surveillance system on a robot and you can control the robot from your smartphone. You can take still images, watch live streaming and also record the videos.
12. Application for Home Security
The advancement of technology has made things simpler and easier for us. Manual systems are being replaced by the automatic systems, there are several machine-controlled systems have been developed which are being used to detect any intrusion or commit to intrude within the house of the owner through various methods one famous method is via Mobile handsets.
13. Developing fish market with mobile application
The technology is advancing day by day and improvements in many fields such as agriculture, engineering is also seen.
14. Simple calculator Android app development using Android Studio
Android studio is the official IDE (Integrated Development Environment) for the android operating system developed by Google. It is built on Jetbrain's IJ (IntelliJ IDEA) software. In this android studio project, you will create a simple calculator android application using Android Studio.
Before getting started let's look into some basics:
Latest Projects based on android app development
Skyfi Labs

•

Published: 2018-04-23

•

Last Updated: 2021-12-22