Foam Cutting Machine
Published on 03 Jun 2019. Written by Dhilan Mandaliya

We have Different types of cutting machine according to the dimensions and raw materials like metals, nonmetals, plastic, ceramics. Even in plastic materials we variable types of plastic having specified plasticity and elasticity.there is been a huge challenge for engineers to make a foam cutting machine or plastic cutting machine according to dimensions. The cutting tool should be metal, ductile, thermal resistance and have high tensile strength.

Read more..

A hot-wire foam cutter is a tool used to cut polystyrene foam and similar materials. The device consists of a thin, taut metal wire, often made of nichrome or stainless steel, or a thicker wire preformed into a desired shape, which is heated via electrical resistance to approximately 200°C. As the wire is passed through the material to be cut, the heat from the wire vaporises the material just in advance of contact.
Project Description:
Nichrome wire: Nichrome (NiCr, nickel-chrome, chrome-nickel, etc.) is any of various alloys of nickel, chromium, and often iron (and possibly other elements). The most common usage is as resistance wire, although they are also used in some dental restorations (fillings) and in a few other applications.
Step Down transformer: Transformers are able to work in two regimes, as voltage step-up and voltage step-down transformers. The step-up transformers are described in our previous page. The step-down transformer converts the high voltage (HV) and low current from the primary side to the low voltage (LV) and high current value on the secondary side. This transformer type has a wide application in electronic devices and electrical systems. When it comes to the operation voltage, the step-up transformer application can be roughly divided in two groups: LV (voltages up to 1 kV) and HV application (voltages above 1 kV).
Rechargeable battery: A rechargeable battery, storage battery, secondary cell, or accumulator is a type of electrical battery which can be charged, discharged into a load, and recharged many times, as opposed to a disposable or primary battery, which is supplied fully charged and discarded after use. It is composed of one or more electrochemical cells. The term "accumulator" is used as it accumulates and stores energy through a reversible electrochemical reaction. Rechargeable batteries are produced in many different shapes and sizes, ranging from button cells to megawatt systems connected to stabilize an electrical distribution network. Several different combinations of electrode materials and electrolytes are used, including lead–acid, nickel–cadmium (NiCd), nickel–metal hydride (NiMH), lithium-ion (Li-ion), and lithium-ion polymer(Li-ion polymer)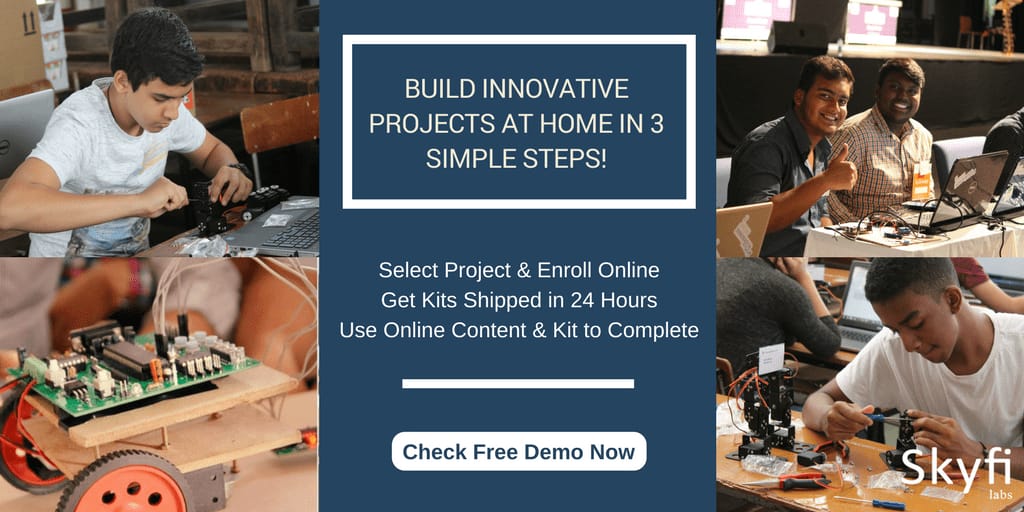 Kit required to develop Foam Cutting Machine:
Technologies you will learn by working on Foam Cutting Machine:
Any Questions?